Student learning looks a lot different during these unprecedented times. American Pest Control is a partner in education with schools across our service area and we feel strongly about the importance of education in our communities. We have compiled some great resources from pestworldforkids.org which can be used while learning from home!
Students in Pre-K and younger will enjoy these fun activities while expanding their knowledge about bugs! These coloring pages feature a paint-by-numbers style lady bug and butterfly. For a bug-themed alphabet lesson, use these coloring pages to identify insects for each letter of the alphabet.
For elementary age students who love reading, check out The Uninvited Houseguests E-book by Jo-Lynne Shane. The book is narrated by 9-year old Nate, who loves basketball almost as much as he loves his dog, Peaches. Your student can join Nate as he and his classmate, Millie, become pest detectives. Then, dive into The Pest Detectives by Susan Carraretto. In this book, Millie shows off her bug journal and shares her knowledge about the world of bugs! If your student is inspired to become a pest detective, they can use this report writing guide as a step-by-step instruction for researching and writing about a new topic.
Art-loving students will enjoy these craft projects which can be made using materials you likely already have around the house. Using paper plates and a few basic craft supplies, your student can make a movable crawling caterpillar.  Encourage your student to get creative, adding patterns and colors to the caterpillar. You can even use it as a puppet and create a story to go along with it! These bumblebee bookmarks would be a great activity to accompany a lesson about bees. Honey bees pollinate more than 100 crops in the United States, produce honey, and are essential to our environment. Using facts from the honeybee page on pestworldforkids.org, your child can learn about these important pollinators. Ants are fascinating creatures as well. Your student may be interested to know that an ant can lift 20 times its own body weight. If a second grader was as strong as an ant, they would be able to pick up a car! After checking out some ant facts, your student can create their very own ant craft using an egg carton!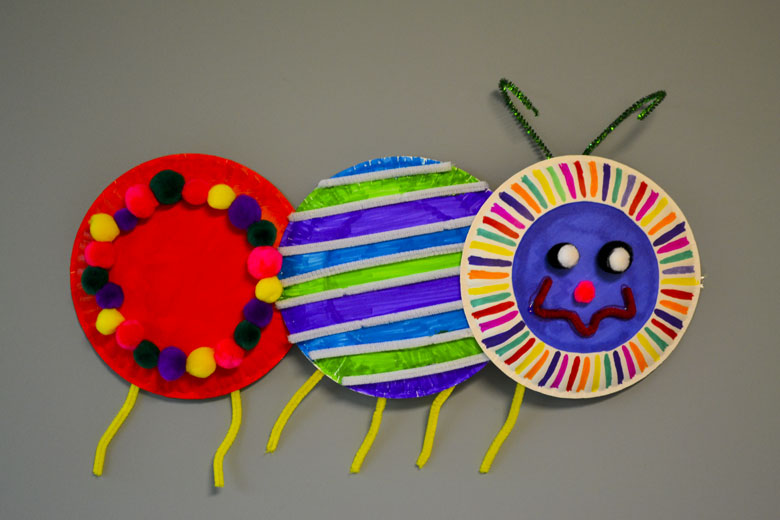 When schoolroom classes resume, these lesson plans can be used by teachers in science curriculum. For students in grades K-2, this lesson plan introduces a wide variety of common pests. Students will learn about pest needs, damage, and self-protection through creating, reading, and playing. This lesson is created for students in grades 3-5 to explore native habitats and behaviors of common pests. With several visual aids and handouts, students will enjoy this deep dive into understanding the relationship between humans and pests and the limited habitat and resources shared by both. For students grades 5-8, this lesson which is broken down into two sessions focuses on classical taxonomy and how it helps scientists organize the natural world.
We hope you and your students will enjoy these learning resources. If you create any of the projects listed here, we'd love to see them! You can tag us on social media (@american_pest) or email your students' creations to thebuzz@ampest.com